Skip to Content
Safe Hazardous Material Removal in California
Hyperion helps you protect the environment by offering professional hazardous waste removal in California. Before any demolition project, hazardous items must be identified and removed from the site to keep the public safe. We remove materials containing lead, ACM, asbestos, and other dangerous substances. Our team is highly trained and can execute safe removal with little to no risk. We use only the best methods of safe removal and pay close attention to detail to ensure no waste is left behind. We are equipped with heavy-duty equipment to ensure safe and productive cleanup. Our machines can handle removal jobs of any size or scale.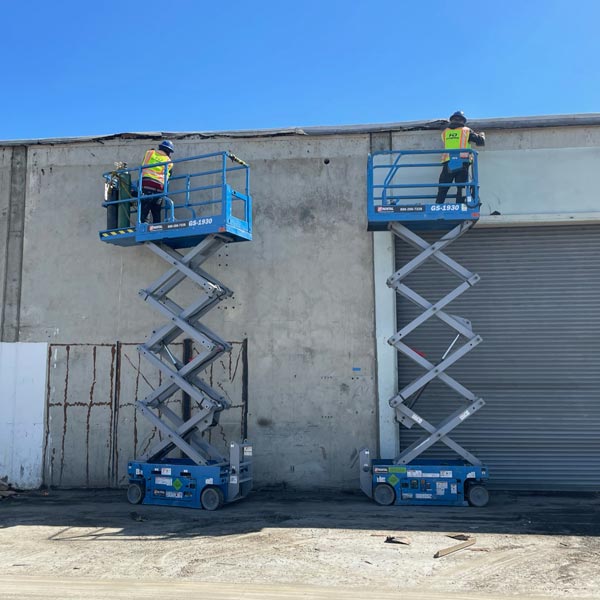 Natural Disaster and Debris Cleanup
Our team focuses on safe hazardous removal, especially in disaster situations such as fires, floods, and earthquakes. We specialize in precise dismantling during dangerous situations. We can extract compromised structural items and equipment with proper removal methods and disposal. We will clear a compromised area of any dangerous, hazardous waste, including asbestos, lead, and PCB. Protecting human health and safety is our most important priority. Our professionals can handle any emergency cleanup, and we'll work with you to recover disaster debris. We will clean up any number of disaster debris that may be contaminated by toxic elements, including:
Soils
Vehicles
Sediments
Fallen vegetation
Construction debris
Municipal/household waste
In-House Trucking and Recycling
Our company offers professional trucking and drop bins to move quickly through any cleanup project. We provide consistent, reliable hauling and property clearing with full equipment services and mobilization. Our company keeps up with environmental requirements and continually updates our equipment fleet. Our staff is trained to follow standard recycling procedures and familiar with all waste tracking, including Green Halo systems. We follow efficient methods and procedures to keep even large-scale projects cost-effective. We stay on schedule and complete jobs in a timely manner. Our experienced and knowledgeable team is available to help you through every step of your demolition or hazardous material removal project.